A Trio of Fords - off topic (a little)
---
Last summer I wrote a message to the editor of Muscle Car Review regarding the trio of Fords that I own. Received a response that it was a great story but was never informed that it would be published. It was published, but on the Hot Rod website. Kind of exciting to be able to see the vehicles on the internet like this.
http://www.hotrod.com/cars/featured/...65-1970-fords/
__________________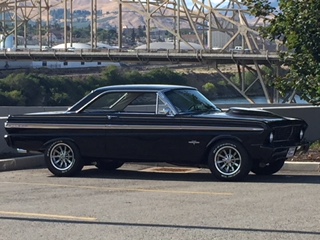 Cory Ferari-Zimmerman
1965 Falcon Sprint - 347 Stroker, "Dad's Toy 2"
1966 F-100 4x4 - 390, 3" lift, 33" tires
1970 Mach I - 351C, Calypso Coral
1996 Ford Bronco Eddie Bauer
2012 Dodge Ram 3500